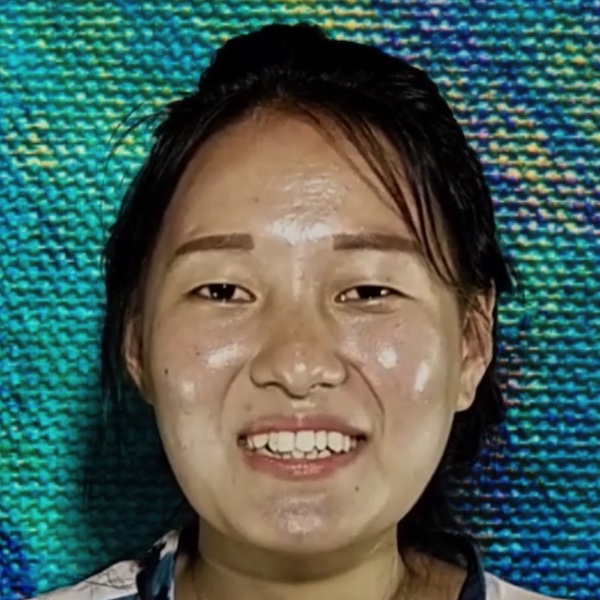 Chloe Ting on YouTube
Tshering ( Bhutan
)

Chloe Ting's YouTube channel – Tshering's goosebumpmoment

Tshering: "Hello everyone, this is Tshering from Bhutan. My goosebump moment was when I came across Chloe Ting's YouTube channel. She is a fitness YouTuber and shows on top when we search for free home workout videos. She is an inspirational fitness YouTuber and she inspired many people, and inspired me as well. Usually I am not a fitness freak but coming across her YouTube channel, I have been doing her workouts consistently. She has 20.3 million subscribers as of May 2021. I started doing her workouts during lockdown and my lockdown was never exhausted because I have been doing her workouts and enjoying it. It also changed my life. I started it as a challenge, but it has become my way of life. I really recommend you to do her workouts and the link is given in the description box. I hope you enjoy her workouts. Thank you."
Chloe Ting , an inspiration to change our bodies with exercise
Chloe Ting is a fitness trainer who helps women transform their bodies. She worked as a corporate statistician before leaving her career to start a YouTube channel in 2016, and five years later has more than 20 million followers on various social media platforms.
The 34-year-old, who runs the sixth 'most watched' YouTube channel in Australia, is known for her simple exercise videos that show viewers how to train specific areas of the body such as abs, arms and glutes. For many women Ting is an inspiration because she challenges her followers to get fit with her workouts.
Chloe Ting and her two-week challenge
For many people, the days of confinement have been the perfect pretext to adopt a new, much healthier lifestyle. From changing their diet to implementing new routines, this has become the goal to follow. Therefore, it is not surprising that Chloe Ting's challenge has gone viral in such a short time.
Through the hashtag #chloetingchallenge, Ting challenges her followers to get fit with her workouts in two weeks. Every so often, the YouTuber makes a compilation video of the 'before and afters' sent to her by users who have followed the challenge and records herself as she reacts to the incredible transformations.
Each of these publications accumulates millions of views because those who consider starting to train with her sessions, end up convinced after seeing the results that many get in less than 15 days with Chloe Ting.
Chloe Ting, fitness guru
Chloe started with a fashion and travel blog, but quickly became a fitness guru. During her forties, her short but super intense routines were the most viewed on YouTube worldwide, and the favorite was her challenge with more than 84 million views.
Chloe Ting was born in Brunei, a country located north of the island of Borneo in central Southeast Asia, but lives in Melbourne, Australia, and started with fashion for a creative outlet outside of her day job as a financial marketing analyst.
She quickly became known as a fashion blogger. She began traveling the world and worked for brands on various campaigns. She still maintains her Youtube channel "Fashion Life by Chloe", where she can still be seen commenting on fashion.
However, she discovered that YouTube was a space with great potential, and she began to feel comfortable with the word of wellness and fitness that was starting to become fashionable. From there it was just one step to becoming a fitness guru with videos like "I got a smaller waist in 28 days" and "Lose waist fat".
Despite her large following, Ting has always been clear that she is not a registered personal trainer, a fact she addresses in the description box of almost every video.
Many of the exercises she demonstrates are commonly used in fitness and personal training classes, meaning that most viewers will know how to perform them with correct form.
More about Chloe Ting:
Comments