Horse ride in Baviaanskloof
Nadine ( Switzerland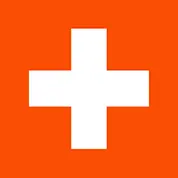 )

The 7-day ride in the Baviaanskloof – Nadine's goosebump moment

"Hello! I come from Switzerland and my goosebump moment is when I watched the video of the 7-day ride in the Baviaanskloof that I participated in with this little horse next to me. Her name was Dolly. It was the most amazing thing I ever did. You get such a bond with your horse. You see the most beautiful nature. You appreciate little things because you are limited to the essentials. Like having a hot shower, you appreciate it after three days of not having one. When I watch that video, it's so amazing. It gives me goosebumps every time. Because to see it from the outside what I experienced, that is just crazy. I am so proud of little Dolly that she carried me for 7 days. So, thank you Dolly!"
Horseback riding on the Baviaanskloof
The evocative Baviaanskloof is a place of towering rocks where baboons and birdsong echo. Called "The Real Thing", the annual 250 km walk starts at Kareedouw, touches the coast, goes into forests, crosses farmland, up and down mountain slopes, across the Karoo valley and across rivers.
Each year, the people who travel the trail are as diverse as their horses. They are friends, families and solo travelers, doctors, veterinarians, English teachers, school children and farm managers. Many of them, adventurers, returning for the third or fourth time to go into the wilderness with nothing but their horse and endless views. The journey traverses beautiful scenery that gives more than a few people goosebumps.
All about Baviaanskloof
The word Baviaanskloof, although derived from the Dutch "baboon valley", is associated with pristine nature, narrow gorges with flowing streams, steep mountain passes, vast plains with rolling meadows and views of unspoiled nature.
Nature has taken its course over thousands of years to create what is now universally recognized as Baviaanskloof. Few other places in the world retain the imprint of more than a million years of history. The narrow Baviaanskloof Valley is just under 200 kilometers long and is bounded by two mountain ranges: the Baviaanskloof Mountains to the north and the Kouga Mountains to the south. The valley is at a lower altitude than the Karoo in the north.
Thus, rainfall from the Karoo filters down through the mountains to the Baviaanskloof River. For this reason, the valley is surprisingly lush and is home to a greater variety of plant species than might be expected.
Baviaanskloof: A World Heritage Site
In 2004, Baviaanskloof was declared a World Heritage Site and is one of the richest plant regions in the world: less than 0.5% of Africa's land area, but home to almost 20% of the continent's fauna and flora.
Known for its small livestock farming and for the richness of its endemic plant species, its interesting cultural heritage and its abundance of birds and animals, the Baviaans area offers ample opportunities for outdoor recreation for both adventurous and less adventurous tourists.
The Baviaanskloof is noted for the diversity of its natural ecosystems. Seven of South Africa's eight biomes (major natural regions) are represented here, including fynbos, woodland, grassland, succulent Karoo, nama-karoo, subtropical bush and savannah.
The extensive succulent Karoo bush in the valley is probably the reason why Baviaanskloof is classified as part of the Little Karoo.
More about Baviaanskloof:
Comments