Tanya ( Belize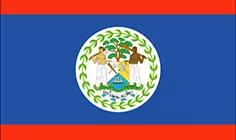 )
The song "Náguya Nei" by Paul Nabor – Tanya's goosebump moment

Tanya: "Hi! I am from Belize in Central America and my goosebump moment was when, in 2007, Andy Palacio and the Garifuna Collective returned from their World Tour. There was a homecoming concert, a free homecoming concert at the Brodies parking lot on the Northern Highway in Belize, and the entire experience was a wonderful one to celebrate them being back home from their tour. But the real goosebump moment, the real spiritual experience was when they brought elder Paul Nabor on stage to sing "Naguya Nei" with Andy Palacio. It was a spiritual experience, a sense of connectedness that really brought on goosebumps at that time. Paranda music in general is something that will send vibrations through your body, and that particular experience is one I will never forget!"
An example of Garifuna music
"Náguya Nei" is one of Paul Nabor's most emblematic songs and a very popular Garifuna song. It is an example of the paranda style of this genre, which originated in Central America, mainly in the Caribbean.
The song, which has become almost an anthem in Punta Gorda and represents an expression of the attitude of one who faces mortality, was written by Nabor when his sister was on her deathbed. She had asked to be remembered with a song at her funeral. For his part, Nabor is considered one of Paranda's greatest artists and a musical legend among the Garifuna.
Nabor, the iconic Garifuna parandero
Paul Nabor was a Garifuna singer and musician from Punta Gorda, Belize, who is credited with popularizing paranda, a style of traditional Garifuna music.
Nabor, who was born Alfonso Palacio, began singing professionally at the age of 18 and his best-known song was "Naguya Nei". He was fluent in English, Spanish and Garifuna, and was a popular artist throughout Central America.
He performed on Andy Palacio's last album, "Wátina", released in 2007 and his music is also included on Stonetree Records' showcase album "Paranda". He retired from performing full time in 2009 but still played on occasion until 2013.
On October 22, 2014, Nabor passed away at Punta Gorda Hospital after suffering a stroke.
Nabor brought the folk form of Paranda music to the forefront of Belizean and world music. Nabor's music career is highly celebrated in Belize and on the world stage, and he appears on the world-acclaimed compilation, "Wátina", along with another late Garifuna icon – Andy Palacio, who passed away in 2008. Nabor was a member of the Garifuna Collective, an ensemble of some of the best Garifuna musical talents put together by Stonetree Records.
Garifuna music
The Garifuna culture in Belize displays many influences of its African heritage, and this is extremely evident when comparing their music with the indigenous music of the African societies from which their ancestors originated.
The importance of the drum in Garifuna music is similarity to their African influence. Garifuna music relies heavily on the drum, and in many instances their music is dictated by it. Often a particular drum style will call for two drummers. Typically, one drummer will play a fixed, consistent pattern.
In accompaniment to their music traditions lie the Garifuna songs and dance styles, which are an integral part of their culture. These songs and dance styles that are performed by the Garifuna display a wide range of subjects like work, social dances, and ancestral traditions.
More about "Náguya Nei" and Paul Nabor:
Comments